Last Updated on April 17, 2020 by Robinellis
How to stalk deer is not a walk in the park. Did you know that a deer can smell you from 400 yards away and see you ¾ of a mile away? That is why slipping upon such animals requires special skills and experience. That is why we are giving you the following tips that will help you accomplish your goal;
Startup high with a good vantage point
Keep in mind that glassing from just anywhere will not be productive for your case. You need to do this from a high point. It helps you understand the layout of the land, understand obstacles, and finally make a comprehensive decision on how you are going to approach. You should set up a point with good binoculars and locate a game. Take your time.
Play the wind
Take advantage of the direction of the wind and let it be in your favor. Most hunters have been paying attention to this point, and we believe that this aspect will always be considered in the years to come. How about having a crosswind when slipping in on an unsuspecting animal?
Use the

weather

to your advantage
Did you know that it is easier to stalk a deer when its senses are dulled? There are some weather conditions such as snow, wind, as well as rain, make the deer less effective when it comes to senses. During such time, hunters find it quite easy and enjoyable to stalk a deer.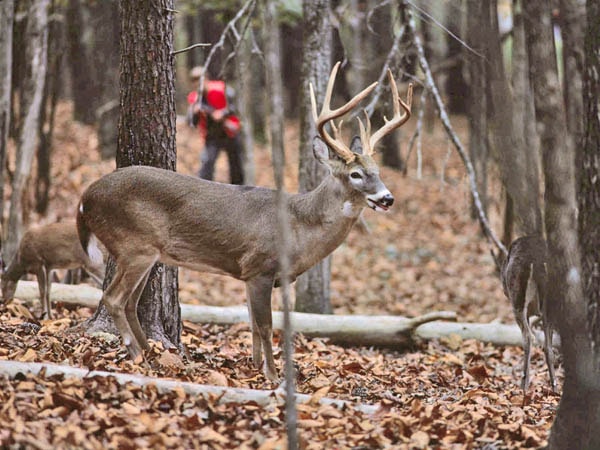 Strategize properly think ahead and know what you are going for
Coming up with a good plan prior to this activity is very important. First, it is important to know where your targeted animal is. How about your location and which technique can be considered to bridge the two.
Take cover along the terrain as well as the contour of the land to slip into a good range undetected
During a stalk, you can use contour, hills, and drainages, among others, to take cover. Make sure that you get as close as possible undetected.
Track the animal
If you do not know how to track these animals, then it is high time to consider this activity before you start stalking. You might not be able to see the animal that you are tracking, but this skill will definitely lead you to one or help you get closer to one.
how to stalk deer Video
You must understand the behavior of these animals such as whitetail's vocals.
Did you know that deer are more vocal than most hunters expect? They will be more vocal when they are closer to their cover than when on the open fields. Getting to understand their vocalization and differentiate their behaviors will help you stalk them easily. This is because you will know which anima you are dealing with and how to stalk it properly.
Learn and understand the animal body language
Did you know that deer also communicate through their bodies? You need to understand the non-vocal part of their communication. With this concept in mind, a still hunter will be able to tell what a deer really meant when they raise their heads and ears high up.
Conclusion
No doubt stalking a deer can be complicated following the fact that they can see you from far away and smell you will you are ¾ mile away. Hence, you need the above-discussed tips to achieve this within no time.